We are so proud to announce that we have gained two essential certifications this year. This success is a demonstration of our commitment to the highest level of quality, reliability and services.
ISO 27001 Certification is establishing the requirements of an information security management system (ISMS). The use of the ISO standard allows organizations to manage the security of assets such as financial information, intellectual property, employee details, or information entrusted by third parties. Having this certification shows that we correctly protect all sensitive data.
Cyber Essentials Certification is connected to the cybersecurity program supported by the National Cyber Security Center in the UK. It is setting basic security controls to protect organizations from cyberattacks and internet-based threats. The certification shows that our company has been tested through the scheme's assurance framework. We understand that cybersecurity is one of the most important and growing business risks, so we are proud to receive this certificate.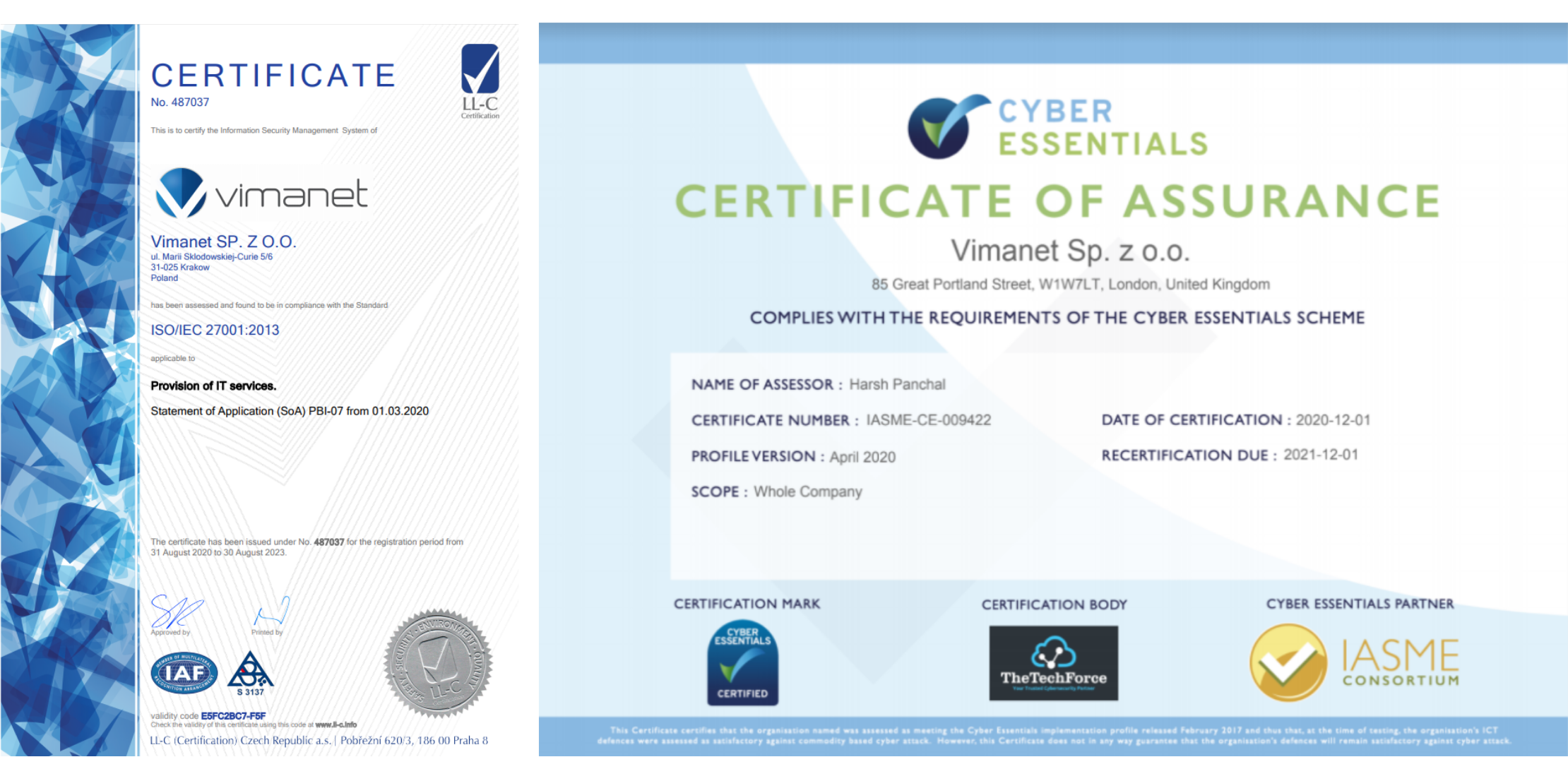 If you have any questions regard to the certifications, drop us an email at contact@vimanet.com or check our latest projects here.